How to Join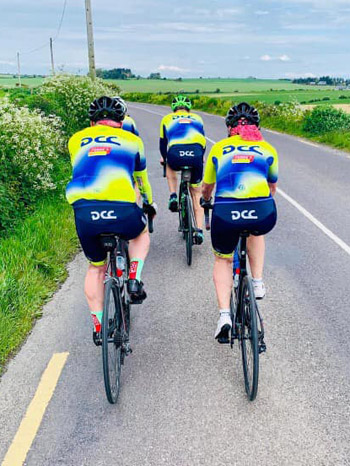 You can become a member of DCC by going to the Cycling Ireland website at www.cyclingireland.ie.
Click the "Membership' Tab
Select the membership that suits – 'Leisure' for most people starting out.
On the Membership & Events Page click 'Sign Up'.
Fill in your personal & contact details
Select Club 'Dungarvan CC'
Click 'Buy now'
Select Club membership fee from drop down tab
Checkout
For those who prefer to use paper, there are Membership forms available at Bob Troy's Shop in Dungarvan. These can be completed and returned to the shop with the appropriate fee.
Our membership officer Tomás Mac Craith is on hand to help if needed and he can be contacted at 087 2218330 or by e-mail – tmaccraith@gmail.com.