Annual Kids League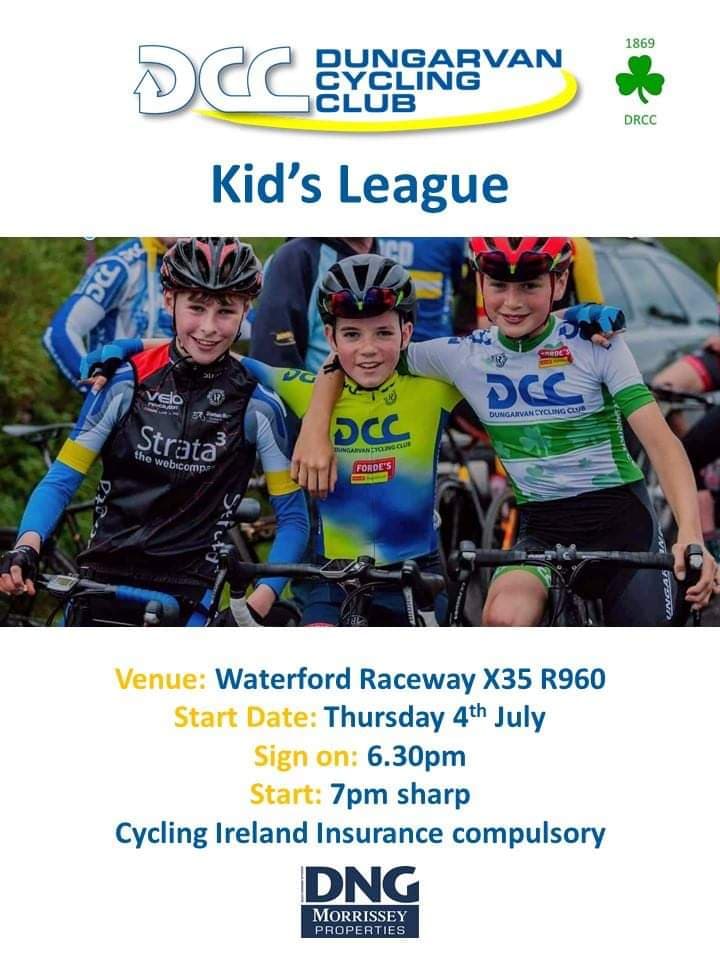 Dungarvan Cycling Club runs an Annual Kids League, which is the most looked forward event on our calendar. It offers a taster to cycling for children, which have proven to be very beneficial for all. We usually run it in July for five consecutive weeks. It is opened to children from 7 to 15. Ability groups will be organised each week, with the ablest riders starting last. There is no sign-on charge, but Cycling Ireland Insurance is compulsory. Presentation of prizes are awarded on the final night.
Requirement:
Roadworthy bike
Helmet is compulsory
Cycling Ireland Insurance
It is the attention of DCC to operate this event safety as a priority, in line with the guidelines in the clubs Child Protection Policy. It is suggested that parents /guardians should make sure that this is brought to the attention of participating cyclists.