Register on strava
Step 1
Open Strava website www.strava.com
Step 2
Select method to register a new account.
Step 3
When you get to this screen DO NOT select "start your free trial" as this refers to the premium service unless you wish to subscribe for the premium service (which you can do later anyway). Please select "Maybe later"
Step 4
If you wish to record an activity to dd to your account Press "Record" at bottom of screen.
When finished press Finish
Then Press Save
Finding Dungarvan Cycling Club  
Hover over the Explore tab at the top of the page and select Clubs from the drop-down menu that appears.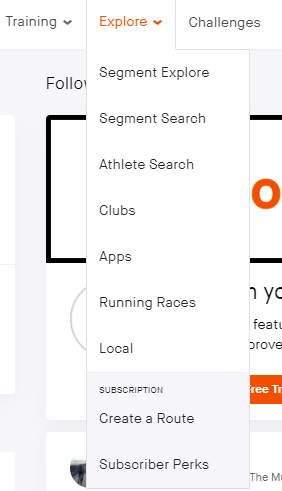 On the next page, you can search for "Dungarvan Cycling Club"

Club Leaderboards
The club leaderboard shows a ranked list of club members with sortable stats for the current and previous weeks. The leaderboard will be customized based on the club type: running, cycling, and triathlon clubs. Only activities that match a club's sport type will be included in the club's leaderboard. For clubs with their sport type set to 'other,' only rides, runs, and swims would be included in the leaderboard.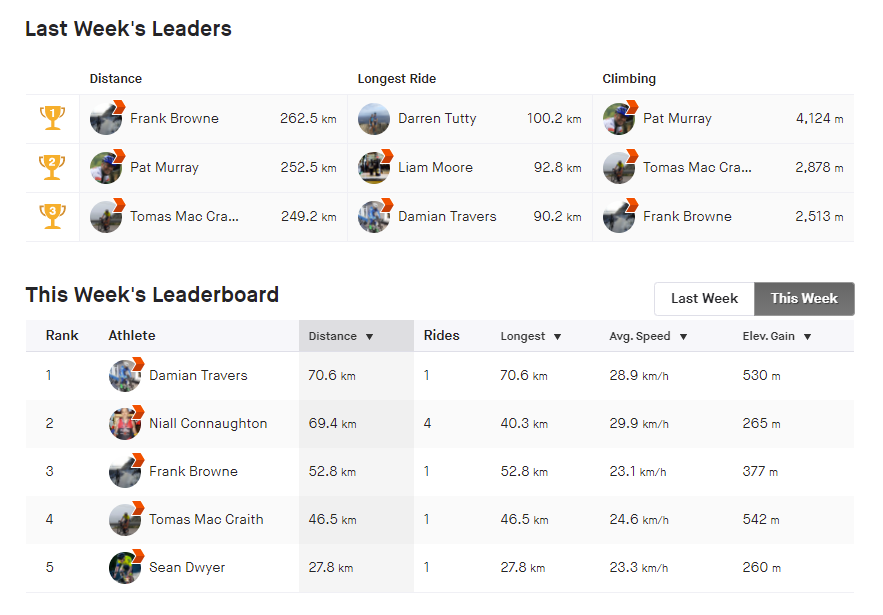 Strava resets Leaderboards at 11:59 pm on Sunday in the club's specified time zone. We will use the timezone set in your profile to place your results on the leaderboard which may cause discrepancies if your timezone differs from the clubs.
Other than the Last Week leaderboard, Strava does not store historical data. If you're interested in tracking your annual or monthly distance, we recommend referring to your profile statistics or the training calendar.
The last week's Leaders "podium" section rewards the club's top performers in three sport-specific categories.
Leaderboards by total activity distance.
On the Strava website, club leaderboards will display the weekly top 100 members.